Digital transformation at ALTOSA
In this company founded in 1961 in the town of Tomelloso we can find a clear example of how a small distillery has been able to adapt to modern times and new markets thanks to the digitalisation of its facilities.
The objective
There were two major objectives for the company. One was to get its 250 ha of vineyards under control, as well as the two distillery plants where they produce more than 75,000 litres of spirits and brandies a day.
And, on the other hand, given their rapid expansion and growth in recent years both nationally and internationally, they were looking to enter the digital world to streamline their sales processes and thus reduce costs.
Digital transformation at ALTOSA
At Comunitelia we are very proud to be able to have among our clients an organisation that operates at an international level. Our solution consisted of accompanying and advising ALTOSA on the road to digital transformation.
Security cameras
A complete video surveillance network has been set up with a total of 55 cameras installed throughout its facilities.
Virtual switchboard
ALTOSA has deployed a virtual switchboard that links all its branches. They also have a unified network of mobile and fixed terminals.
Videoconferencing
Thanks to our Videotelia service, ALTOSA can hold remote meetings from anywhere in the world.
Internet
Following a network study, internet access via Wimax and optical fibre was installed throughout its facilities, which significantly improved its communications.
Google G-Suite
This service offers the possibility of being able to work from any device, keeping all your documents safe.
Servicios en la Nube
Thanks to the backup and encryption service, ALTOSA protects itself against ransomware and any type of cybersecurity crime.
The results
Thanks to digital transformation and the latest technologies, ALTOSA has generated new business opportunities. This is not only due to the IOT; its employees have adopted new skills and reinvented their organisation, moving from a purely traditional and local market to a global market.
We are very satisfied with the treatment and services provided by Comunitelia. They have listened to us from the first moment and have been able to transform our needs into added value for our company.
¿Quieres que te ayudemos a digitalizarte?
Consult us without commitment. We will be happy to visit you in person and advise you.
Other success stories
We create value for our clients
Argamasilla de Alba
Algamasilla de Alba vio reducido el vandalismo a casi cero gracias al sistema de videovigilancia instalado por…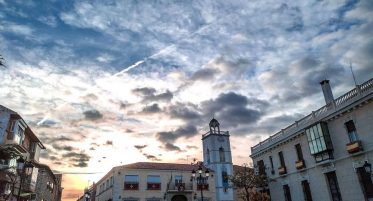 Villarta de San Juan
Villarta de San Juan ha desarrollado un proyecto de mejora tecnológica para aumentar la calidad de vida de sus vecinos
Camar Agroalimentaria
Camar Agroalimentaria es un ejemplo claro de como la apuesta por la innovación, tanto en los procesos como en los…