Improved customer service at Peugeot car dealership
Technology to improve customer service
The official Peugeot dealership in Olías del Rey and Illescas (Toledo), Hermanos Viñarás Toledo, was founded in 1997 to revolutionise the vehicle sales and repair business. Customer service and service quality are the two cornerstones of its company philosophy and to achieve them the company has been committed, from the very beginning, to incorporating technology and the latest advances.
The objective
As a company devoted to providing impeccable customer service, Hermanos Viñarás Toledo has invested in improving its internal and external communication networks with solutions that allow for greater coordination between offices, increase the quality of service and reduce costs.
Improved customer service at Peugeot car dealership
It is a real pleasure for Comunitelia to work with Hermanos Viñarás Toledo, a modern company that always wants to be at the forefront of new technologies and that already has new tools that allow it to achieve its objectives.
Virtual switchboard
Hermanos Viñarás Toledo has deployed a virtual switchboard linking its Olías del Rey and Illescas facilities. It also has a unified network of mobile and landline terminals.
Call centre
The call centre has enabled the company to provide a more efficient and productive service by channelling customer requests through personal and specialised attention.
Videoconferencing
Thanks to our Videotelia service, Hermanos Viñarás Toledo employees can hold remote meetings from anywhere and from all types of devices such as smartphones, tablets, desktop computers or laptops.
Internet
Following a network study, Wimax and LTE internet access was installed throughout its facilities, which significantly improved its communications.
The results
Hermanos Viñarás Toledo is now a more productive company that also saves costs thanks to the implementation of new technological tools. And all this while strengthening the two main aspects of the philosophy with which it was born more than 20 years ago: to be a leader in the provision of services for its customers.
Comunitelia has managed to provide us with the solution that best suits us.
Do you want us to help you digitize yourself?
Consult us without commitment. We will be happy to visit you in person and advise you.
Other success stories
We create value for our clients
Camar Agroalimentaria
Camar Agroalimentaria es un ejemplo claro de como la apuesta por la innovación, tanto en los procesos como en los…
ALTOSA
Una pequeña destilería ha sabido adaptarse a los nuevos tiempos y a los nuevos mercados gracias a la digitalización de…
Hermanos Viñarás
La atención al cliente y la calidad de los servicios son los dos pilares de su filosofía de empresa y para lograrlos ha…
PID Castilla – La Mancha
En Comunitelia hemos instalado los Puntos de Inclusión Digital de Toledo, Albacete, Ciudad Real y Cuenca.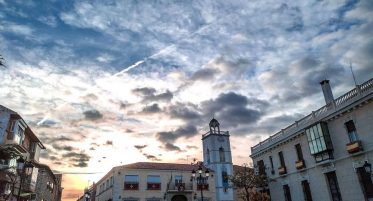 Villarta de San Juan
Villarta de San Juan ha desarrollado un proyecto de mejora tecnológica para aumentar la calidad de vida de sus vecinos
Argamasilla de Alba
Algamasilla de Alba vio reducido el vandalismo a casi cero gracias al sistema de videovigilancia instalado por…